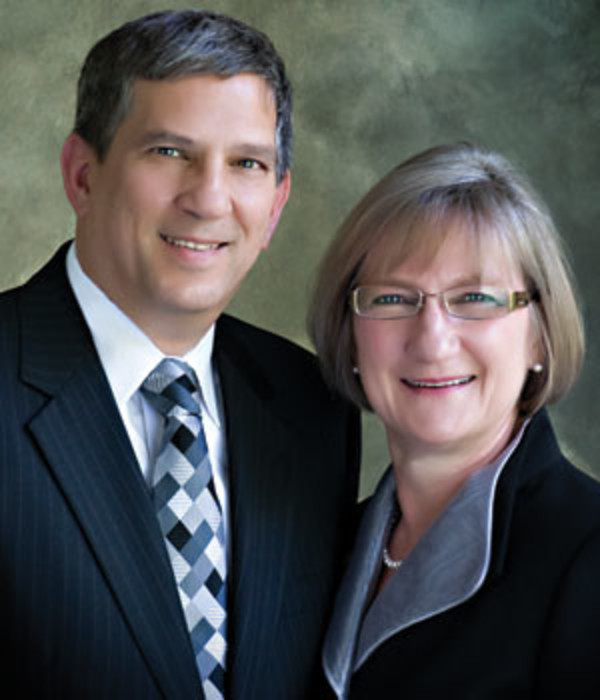 TRIUNE Health Group first became a reality on October 7, 1990 with the formation of Disability Management Network. Founders Christopher and Mary Anne Yep, having spent years in the rehabilitation industry, believed that it was possible to build a company that set as its foundation, a respect for each individual they came in contact with. Whether that individual was an injured worker, a customer, or co-worker, all would be treated with respect.  Starting out of their home in Rockton, IL, Christopher and Mary Anne laid the foundation of the company and set the path for growth.
Throughout his entire life, Christopher has forged an ethical and business savvy character which has guided his vision and entrepreneurial spirit through hard work and a driven sense of mission. Throughout his undergraduate studies, and while working on his Master's Degree in Vocational Rehabilitation Counseling at nights, he was often found working three jobs including a late night paper route in order to support himself and his young family. Christopher was in his 30's when he and his wife Mary Anne went into business for themselves. With limited resources, 7 young children, and cashing in their corporate 401K, they wiped the dust from feet which had climbed corporate ladders.
Mary Anne Yep's successful career has come among other things from her propensity for and character of leadership, combined with an unparalleled drive for success. She was awarded her BSN from St. Xavier's University, graduating at the top of her class. Her sharp eye for details, interpersonal excellence, refusal to settle for anything less than the best, and her straight forward march toward challenges and system implementation have continually defined the art of her Nursing and Executive Management career.  It was Mary Anne's practical eye and fortitude which helped to execute the vision of TRIUNE Health Group, enlightening her responsibility for overseeing personnel, new product launches along with ensuring the culture.
Launching what would become the first of many successful endeavors into the Employee Benefits market, their forays into Vocational Rehabilitation were soon followed by expansion in the Worker's Compensation and Major Medical Insurance markets. Their original concept, of creating a business environment where people could be treated as professionals to provide the best service, saw immediate growth in their customer base as well as in colleagues who wanted to join their team.  Over 25 years later, having survived several recessions, and overcome many hurdles, their vision continues to be the rock and foundation of TRIUNE. 
Highest Quality Services with Superior Results
Based on a reputation of honesty, fairness, and results, TRIUNE Health Group grew quickly. Beginning as a provider of Vocational and Medical Management Services, the company now offers a variety of products and solutions to prevent injuries and illnesses, as well as maintain and regain employee health.
Disability Management Network became TRIUNE Health Group
In reaching its fifth major expansion, including a second location in the Chicagoland area, the company has introduced its multifaceted approach to Health and Productivity by providing programs to meet the needs of the total person. With this enhanced approach to solving the needs of employers, a new company identity was introduced. Thus, on October 7, 2007, 17 years after its beginning, Disability Management Network became TRIUNE Health Group.
Family Business Continues with 2nd Generation
January of 2019 brought with it the transition of TRIUNE Health Group into the hands of Chris and Mary Anne's sons, James Yep and David Yep. After 28 years of leading the Worker's Compensation industry, as owners of TRIUNE, Founders Chris and Mary Anne decided to transition ownership and leadership to the next generation. It is with their Founders' blessing, that their two sons take TRIUNE Health Group into the next level of managed health care, while preserving TRIUNE's ultimate goals of People Helping People and respect for the human person.
30 Years of People Helping People
TRIUNE Health Group will reach a new milestone: 30 years of People Helping People. It is with a strong sense of gratitude that TRIUNE Health Group continues to move forward, constantly looking for new ways to improve employee health, reduce the impact of injuries and disease, and to help individuals to be productive and contributing members of society. The vision of TRIUNE Health Group continues to expand. Growing from a local injury management company, TRIUNE Health Group now reaches out nationally with the goal of restoration of the human person--physically, emotionally, and even spiritually--thus allowing for the strengthening of our very culture. TRIUNE Health Group does this by providing services that will ultimately build stronger companies by building healthier individuals.