The successful business operation and reputation of TRIUNE Health Group is built upon the principles of fair dealing and ethical conduct of its employees. Our reputation for integrity and excellence requires careful observance of the spirit and letter of all applicable laws and regulations. This would include a scrupulous regard for the highest standards of conduct and the personal integrity of each employee.
Executive Management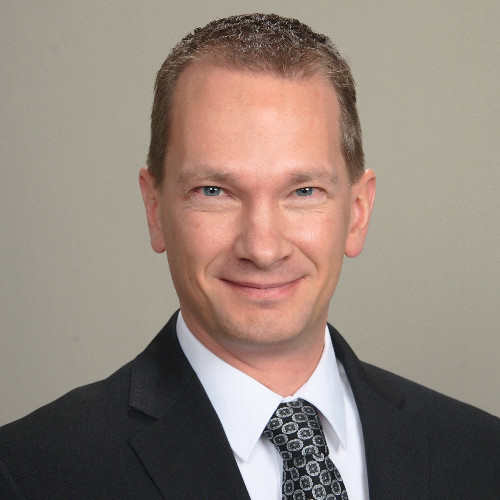 James J. Yep
President and Chief Executive Officer
James is a graduate of Loras College in Dubuque, Iowa, where he earned a Bachelor of Arts Degree in Human Resource Management.  While there he also served as President of the Student Chapter for the Society for Human Resource Managers. He worked for several years in Human Resource Management in an industrial setting, before joining TRIUNE Health Group in 1998. James started at the ground level in the Vocational Department as a Job Placement Expert.  From there he took over as Office Manager as well as head of IT.  James led a technology team in the development and implementation of TRIUNE Health Group's proprietary Case Management and Business Software program known as Life Touch.  James was promoted to Manager of the Medical Department, as his extensive years of experience building teams of people positioned him to help our Case Managers become the medical leaders in the industry. For the last several years, James has held the title of Chief Operating Officer, where he managed all matters of operations, service and customer relations. In 2019, with the blessing of his parents, James took over TRIUNE as President and CEO where he continues to build on his parents legacy with his brother David Yep. 
In his free time, you might catch him cheering at his kids' school events, flipping pancakes on Saturday mornings or watching a good movie with his wife of over 20 years. James is an active parish volunteer as a member of his church's finance board.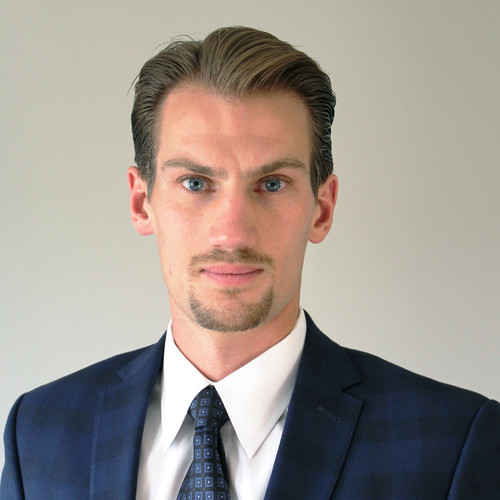 David F. Yep
Vice President and Chief Revenue Officer
David earned an associate's degree in classical humanities in Salamanca, Spain, completing his bachelor's degree in philosophy and liberal arts from Regina Apostolorum in Rome, Italy. Living in Europe for 10 years, he became fluent in Spanish, Italian and German. He completed his education with a Masters Degree in Business Administration from the Acton School of Business in Austin, Texas. His determination to gain outside perspective from the family business and healthcare brought him to leadership roles in both the non-profit and manufacturing sectors, always tasked with and successfully executing on company growth strategies. David rejoined TRIUNE with the task of continuing and accelerating their growth trajectory, assuming responsibility for all business development initiatives and the company's financial success. In 2019, with his parent's blessing, David leads TRIUNE as Vice-President and Chief Revenue Officer. 
David spends his off hours competing with his three young children to see whose energy will last longer. In the precious remaining time, his hobbies include rock-climbing, pick-up sports, music and poetry as well or recharging through prayer and reflection in nature.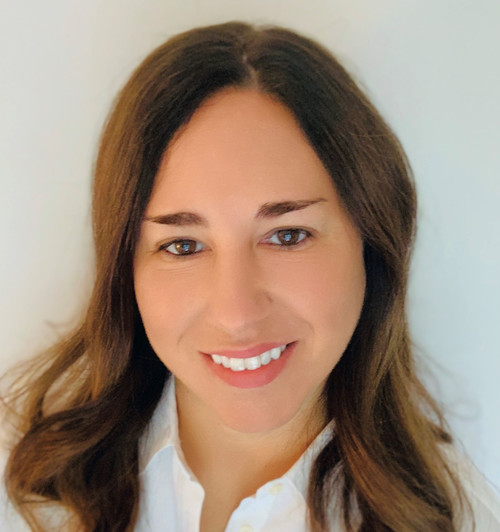 Jean Brajuha
Vice-President of Operations
Jean Brajuha joined the Triune Health Group family in 2021 with 15 years of service in the Worker's Compensation and Case Management industry. She earned her Bachelor of Science degree in Psychology from Towson University followed by a Master of Health Science in Rehabilitation Counseling from Louisiana State University Medical Center, School of Allied Health. She maintains her professional credentials as a Certified Rehabilitation Counselor (CRC) and Certified Case Manager (CCM). Jean began her career providing vocational counseling in the Mid-Atlantic region, assisting injured employees with workforce re-entry, and restoring their sense of self and level of support had at the time of such occupational disease or accidental injury. Following 5 years of field service, she began supervisory and leadership duties over medical and vocational case management staff. Jean helped grow a regional company and expanded her duties into operational and executive roles throughout the next decade. Her expertise from regional and national company experience include leading Clinical Teams, Training, Quality and Performance Management, and Program Development and Implementation across all case management service offerings.
Jean's values are embedded in integrity, whole person well-being, compassion, and honesty. She found meaning in the value of case management services and purpose of helping others to reestablish their lives, as well as leading team members of all levels to achieve their best personally and professionally while providing the highest level and quality of service.
Jean enjoys spending time with family and friends, traveling and experiencing new adventures, cooking, meditation, golfing and cycling.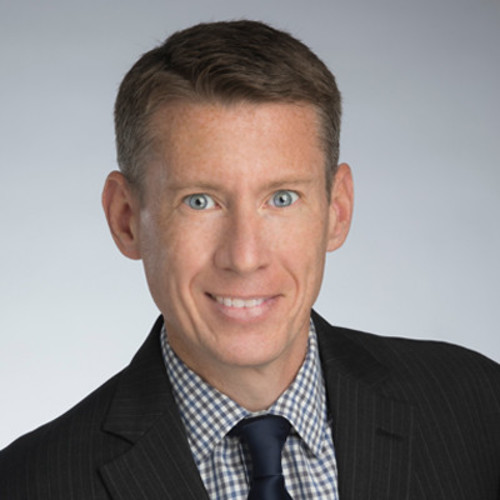 Chris Rocks
Vice-President of Business Development
In 2023, Chris joined the TRIUNE Health Group family, where he was drawn to the company's mission and culture of "People Helping People." He was excited to be part of a team that was so passionate about positively impacting people's lives.
He was born and raised in the suburbs of Chicago and attended the University of Illinois, where he earned a Bachelor of Arts degree in Sociology. It was in college that his career in sales got its start – selling advertising for the school's newspaper.
Before joining TRIUNE Health Group, Chris spent 14 years working for a regional provider of independent medical examinations and a national forensic engineering firm. During this time, he gained extensive experience developing new products and services, expanding into new markets, and forming strategic partnerships to deliver innovative solutions to clients.
Chris is married to his high-school sweetheart and has three children and two dogs, whom he loves spending time with. Outside the office, he enjoys running, reading, rewatching "The Office," and searching for the world's best cheeseburger.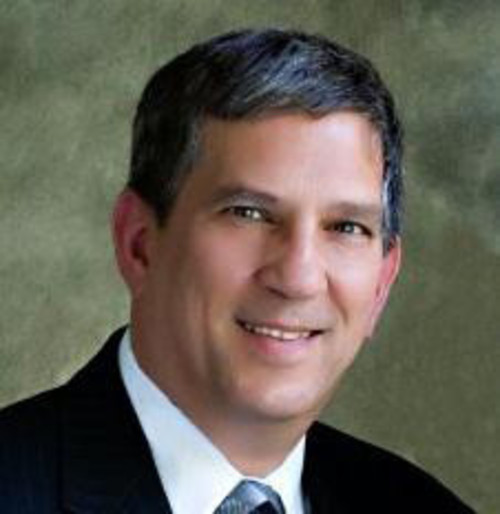 Christopher J. Yep MS, CRC, LCPC
Founder
Throughout his entire life, Christopher has forged an ethical and business savvy character which has guided his vision and entrepreneurial spirit through hard work and a driven sense of mission. Throughout his undergraduate studies, and while working on his Master's Degree in Vocational Rehabilitation Counseling at nights, he was often found working three jobs including a late night paper route at any given time in order to support himself and his young family. Christopher was in his 30s when he and his wife Mary Anne went into business for themselves. With limited resources, 7 young children, and cashing in their corporate 401K, they wiped the dust from feet which had climbed corporate ladders. Launching what would become the first of many successful endeavors into the Employee Benefits market, his forays into Vocational Rehabilitation were soon followed by expansion in the Workers' Compensation and Major Medical Insurance markets. His concept of creating a business environment where people could be treated as professionals to provide the best service saw immediate growth in TRIUNE's customer base as well as in colleagues who wanted to join the team. 28 years later, having survived several recessions, and overcome many hurdles, TRIUNE Health Group was able to transition to the 2nd generation.  Christopher continues to stay on board to help guide and give input to the next generation.
Management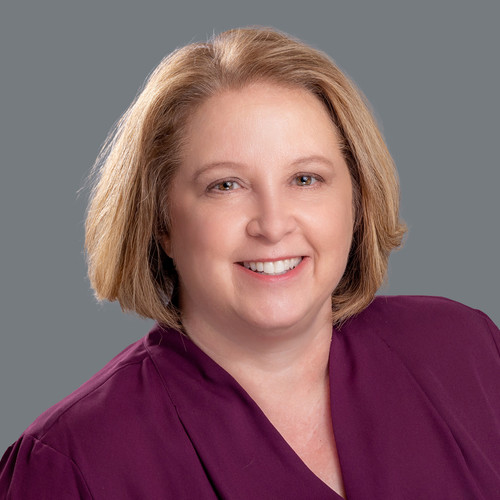 Liz Russell
Manager of Medical Services
Liz Russell joined Triune Health Group in 2022. She has been in the Workers Compensation and Case Management industry for the past 25 years. She earned her Bachelor of Science degree in Nursing from the University of Southwestern Louisiana.  Her hospital career consisted of working in OB/GYN, and Cardiovascular Units with the majority of her time in Surgery and Recovery.  After realizing she wanted to spend more time with her family and at the same time, needed something a little more challenging, she left the hospital scene and entered case management. She obtained her certification as a Certified Case Manager (CCM) in 1997 and in 2006, transitioned from case management into supervision. She has experience in management of field and telephonic case managers, network, program development / implementation and oversight of quality for several large national companies. She has a passion for helping others and being part of a team focused on rebuilding lives. She values trust, integrity, kindness, and being true to one's self. Being part of a team that shares the same values is very important to her.
Liz and her husband, Todd, live in south Louisiana and have three grown children. She enjoys traveling with her family (especially visiting her son in California), playing with her 4 puppies, riding motorcycles with her husband on beautiful days and volunteer work.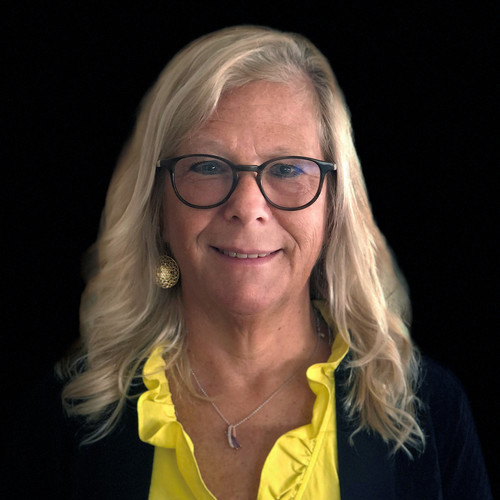 Sue Baxter-Pflederer
Manager of Telephonic & Triage Services
Sue Baxter-Pflederer received her degree in Nursing from Methodist Medical Center School. She has been a registered nurse for many years. Working initially in a clinical setting, she soon realized she preferred the challenge of specialty areas of nursing and worked in Medical Intensive Care, Coronary Care, Pediatric Intensive Care as well as hemodialysis.  In each of those roles, she worked as a staff nurse, preceptor and in a charge nurse role.  It was at that point in her career, she was tasked with establishing a hospital based organ donation and kidney transplant program at the largest downstate Illinois hospital. 
Moving on from there, Sue Baxter-Pflederer was a successful medical equipment sales representative.  Looking to decrease calls and overnight travel, Sue began working as a medical case manager for a large national company working on group health and workers compensation claims and obtaining her Certified Case Manager certificate.  Sue and her husband founded Medical Management Innovations, Inc. in 1997 where she was responsible for sales and marketing, new product development and supervision of the case management team.  She has presented educational offerings for nursing students, other case managers and adjusters.  She is a member of the Case Management Society of America.
With shared values, beliefs and purpose, Sue's case management team assimilated to TRIUNE Health Group in the fourth quarter of 2019 followed by Sue joining the TRIUNE team in August of 2020.
Sue and her husband Rich have a grown daughter and recently began extensive traveling in their RV.  When she has down time, she enjoys knitting, outdoor activities, movies and getting to know their campground neighbors.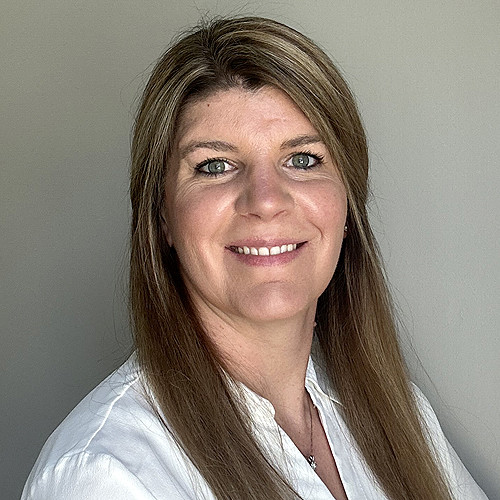 Kim Buser
Manager of National Network
Kim Buser joined the TRIUNE Health Group family in 2013 as an experienced Nurse Case Manager in the Worker's Compensation industry.  She earned her Associates Degree in Nursing from Illinois Central College in Peoria, IL.  Her hospital career consisted of working in Rehabilitation, Orthopedics, Neurology/Medical/Surgical Intensive Care, Emergency Room nursing, and Geriatrics.  She exited the clinical setting in 2007 for a more positive work life balance and began her career as a Worker's Compensation Nurse Case Manager.  During her career as a Nurse Case Manager, she earned her certification as a contracted NCM for the Department of Labor in 2010, advanced to a Team Leader position within TRIUNE Health Group and assisted with program management for a large national company.  Kim values the TRIUNE Health Group mission of "People Helping People", teamwork, trust, integrity, transparency, kindness and the desire to thrive.
Kim, and her husband Bill, reside in Central Illinois and have 2 young adult children.  She enjoys traveling (especially to her son's assigned stations as a US Coast Guardsman), hunting and fishing, being outdoors and chasing her three chihuahuas around the yard.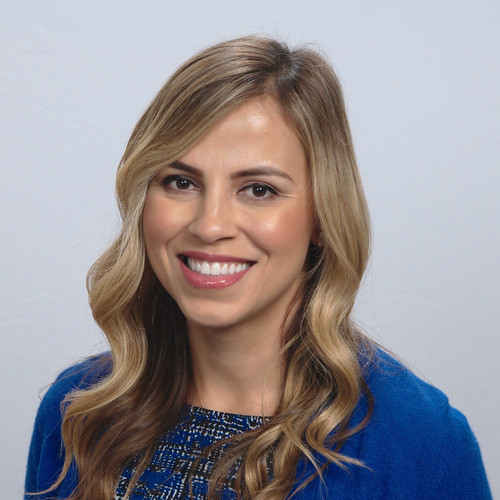 Cinthia Walker
Human Resources Manager
Cinthia Walker joined the TRIUNE Health Group family in 2023 as its Human Resources Manager. She's a graduate of DePaul University, Chicago where she earned a Bachelor of Science in Business and Human Resources Management. Cinthia has held various roles within HR, with her last role being at a major airline, where she was very involved and focused on employee engagement. Her professional experience includes strategic program management, training, organizational and employee development, and employee relations. Her creativity, high-energy, and progressive and strategic approach allow her to apply HR practices that focus on workforce efficiency. Cinthia is an advocate for people and strives to have a real impact in their daily work experience.
Cinthia is originally from Brazil, where her family continues to reside. She moved to the United States in 2004 in order to improve her English-speaking skills. She immediately fell in love with the city of Chicago and is so happy that today, she can call it home. In her free time, Cinthia enjoys spending time with her family, enjoying parks around the neighborhood with her two daughters, traveling around the world, reading and learning French.